If you want to increase your company's potential growth or awareness, marketing companies can be quite useful. But before you entrust your livelihood to someone else, do your research.
Realizing that it's legitimate to be wary of "agencies" with beautiful websites but weak credentials. The task of digital marketing shouldn't be left to the neighborhood kid wanting to make a fast profit; rather, it requires combining several different strategies into one coherent and consistent plan.
The top search engine optimization firm, Apex Web Cube, makes sure that your money is spent wisely when promoting your brand online.
Not all Digital Marketing Firms are created equally, as with most things in life. There are many people out there who make bold claims before stealing your cash.
Here are five facts that the majority of digital marketing companies won't tell you:
1. There is no guarantee for results:
No matter how good SEO is, let's be honest—results won't appear overnight! A company is probably lying if it promises to get you on page one for a competitive term. Your performance and outcomes will vary depending on your industry and the market you are in. Nothing in business is guaranteed because change takes time and because there are so many variable, interchangeable aspects that might affect outcomes.
2. Increasing traffic is not a replacement for generating more leads: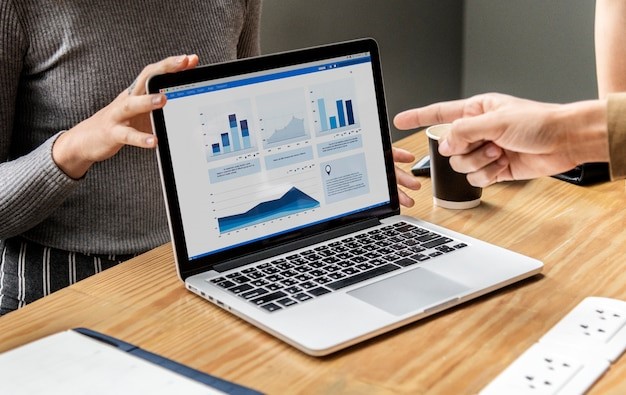 Website reports can include a range of metrics describing the online visibility of your company. While almost anything can be tracked, Google rankings, website traffic, and lead generation are frequently included in organic reports. So, even if keeping more clients is probably your ultimate goal, getting there depends on your website generating leads.
3. On the internet,most marketing resources can be found for free:
Since they can be so beneficial, a competent marketing firm won't be embarrassed to disclose that they occasionally utilize these. However, by making a financial commitment to a marketing firm, you may be assured that you already have a capable team of professionals on your side. You also end up saving a tonne of time! You may then concentrate your efforts on managing your business while your agency puts in a lot of effort behind the scenes.
4. SEO is not enough to succeed:
To call yourself a successful business, there are still other aspects that must be emphasized. The foundation of a successful business is focusing on providing high-quality goods and services as well as fostering great relationships.
5. They speak bigger than they keep:
Most will give you a lengthy list of said abilities and services that the business offers, and while it is important to have a thorough understanding of the marketing sector, it is not always a good thing. A good agency is aware of its strengths and shortcomings, concentrates its efforts on a small number of services, and employs specialists from a narrow range of industries rather than all industries. You can get into the swing of things and observe great results more quickly by selecting the correct digital marketing agency.
Now If you really want to experience world class digital marketing services then contact us.